Music Video: JUTOK by Tenzin Seungyi from Austria
Tibetan rapper Seungyi is known for his raps in typical Lhasa accent. Most of his songs are social commentary and in this new music video,  which is shot by Tenzin Loden, he talks about Jutok, urging people to mind their own business.
The song seems to have struck a chord with the audience as one of his fans shared the video on her Facebook page with this message.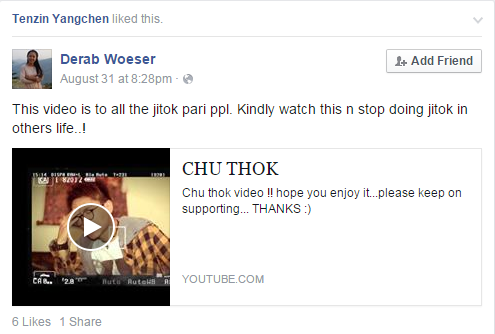 Seungyi, who is originally from Lhasa, moved to Austria in 2008.  To know more about him, watch his interview with VOA here.